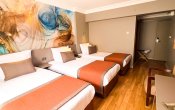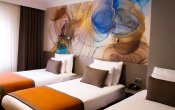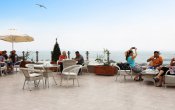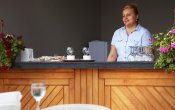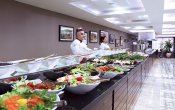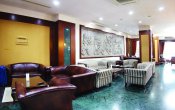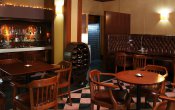 The integrity of time and space stands in a very important place for everyone. A quality comfort experience is not independent of spaces. These two values, which complement each other, contain beauties that contribute greatly to the well-being of life.
The accommodation experience offered together with years of experience at Benler Hotel also puts comfort at its center. Time created in the light of history, long years and great changes touches everything one by one. This touch is felt in every corner of the Benler Hotel, which sees the city and is intertwined with history, adding beauties to its beauty with the magnificence of carrying its existence to the future. Rooms of ~40-45 m2 on all floors offer an unforgettable pleasure opportunity, combined with the privilege of being in Istanbul, with their high ceilings and spacious structures. At the same time, there is the option of adding an extra bed as well as a triple option. Benler Hotel, which offers the opportunity to experience the modern state of Istanbul along with its past, is waiting for the comfort of its valuable guests.
With a capacity of 200 beds, Benler Hotel is ready to offer you a comfortable stay with its 100 rooms. All rooms have air conditioning, satellite TV, mini bar, telephone, central heating, shower and hair dryer. We are at your service with 18 single rooms, 66 double rooms, 12 trible rooms and optional sea view rooms.

ROOM SERVICE
Single Room Services
Wifi Internet
Satellite Television
Room service
Central heating